Easily Start Your Car Buying Experience From Your Living Room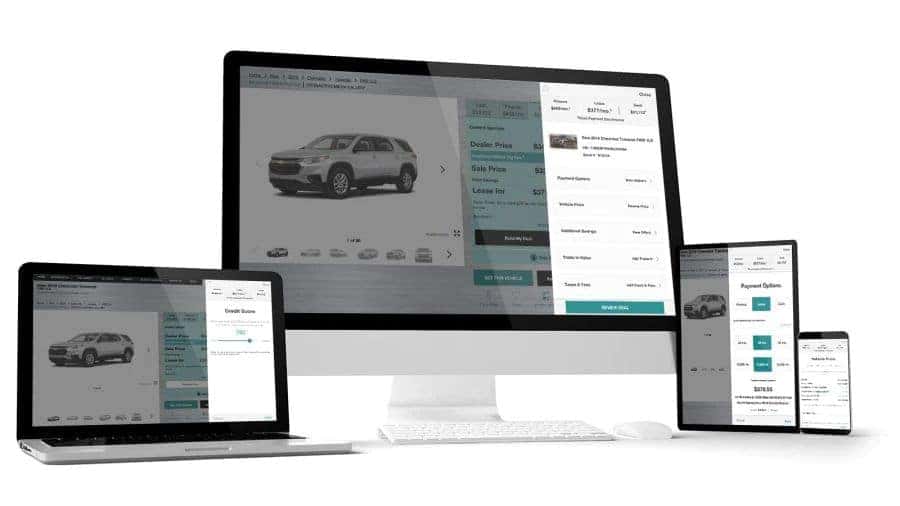 We understand that the car buying experience is vastly different from yesterday, which is why we're so excited that Buying From Home has never been easier! From your family room to our showroom, you'll enjoy a personalized car buying experience like never before. By using our Buy Online feature, you'll save time and have a stress-free and easy-to-understand experience.
It's easy to customize your finance or lease payment by adjusting down payment, credit score, adding accurate taxes and fees, trade in, and you can even add our exclusive Car Doc protection plan to your payment. A fast and simple in-store buying process then awaits you at our friendly Honda dealership.
Even better is that you don't have to do every step of the purchase online. Doing so will save you time, but if you'd like to come into our store at any point in the process, you can and we will pick up right where you left off.
Why Start Your Buying Process Online?

Real payments – provides a clear and detailed breakdown of your quote including price, incentives, lender info, taxes and fees.

Fit budget – it's easy to adjust down, credit score, and rebates and incentives in order to fit your specific budget needs.

Convenience – start your online shopping journey anywhere and anytime – in your living room at 9pm, in your office at noon – whenever works for you!

Transparency – you can trust the accurate, transparent pricing will be consistent, whether you're in your living room or our showroom.

Save time – you'll be in and out of our dealership in no time, since you will have already received a verified, personalized quote.

Skip the back and forth – no more sitting around at the dealership, waiting for quotes to be worked on – you'll already have your own personalized quote when you walk in our doors.

Fully customizable VIP experience – we'll be with you every step of the way, from when you first click "Personalize My Payment" to when you drive off the lot in your new car – and beyond!
---
Start Here
---
Fill out your information.

Click "Unlock Pricing Tools."
---
Now you can customize your quote by choosing Finance, Lease, or Cash.

Then you can get an even more personalized quote by adjusting your down payment and credit score, adding taxes, as well as additional savings (rebates and incentives).

You can also get a real quote for your current vehicle's trade-in value and apply it to your deal.

Last but not least, protect your new vehicle by adding our exclusive Car Doc protection plan.

When you're finished, just click "Let's Continue."
---
Now simply enter your preferences, such as Scheduling an Appointment, a Test Drive, or Vehicle Delivery, and how you'd like to be contacted. After you're finished, just click "Send To Dealership."


What to expect after you submit your quote? One of our friendly store managers will contact you going over the details of your submission, help along the way, schedule a time for you to take delivery or come in and go over more options in further detail.